there is a crack in everything
that's how the light gets in*
–from Anthem by Leonard Cohen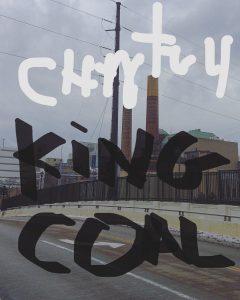 The 2017 Beamer-Schneider Lecture in Ethics and Civics events
The 2017 Beamer-Schneider Lecture in Ethics and Civics is now scheduled, with only some details to remain.  It is a packed program with Kyle Powys Whyte and friends.  Whyte holds the Timnick Chair in the Humanities at Michigan State University and is an associate professor of Philosophy and Community Sustainability. A leader in climate justice theory, drawing on and sustaining an indigenous perspective, and an active and wide-ranging organizer internationally, Whyte was awarded the Bunyan Bryant award for academic excellence from Detroiters Working for Environmental Justice and is an extremely sought after speaker internationally. He is a member of the Citizen Potawatomi Nation.
~
Here is the schedule:
Friday, October 13th: 10AM-11AM:  Indigenous conservation science breakfast with scientists.  This is invitation only, because we need clear numbers.If you wish to be kept in the loop about this breakfast please email Prof. Haufe as soon as possible.
Friday, October 13th: 12:45-2PM (Common Hour), Inamori Center Classroom, Tinkham Veale University Center (11038 Bellflower Road). A seminar/talk on indigenous futures.  Here is the abstract:
~
Indigenizing Futures, Decolonizing Our Lands: Indigenous Methods for Transformation
by Kyle Powys Whyte
Indigenous peoples are on the vanguard of efforts to address domination stemming from colonialism, capitalism and industrialization. Indigenous efforts are wide-ranging, from the revitalization of cultures of environmental stewardship in Tribal communities, such as the Anishinaabe environmental justice movement to protect wild rice, to public ceremonies, such as the water protectors of the Standing Rock Sioux Tribe who oppose the construction of the Dakota Access Pipeline in their territories. These efforts are based on philosophies and strategies for decolonizing places and creating the conditions for future generations of Indigenous peoples to live good lives. What are examples of strategies of decolonizing places and Indigenizing futures? What are some of the philosophies behind them? The presentation will reflect on these questions using examples from Prof. Kyle Powys Whyte's experiences, activism and research on environmental and climate justice advocacy and Indigenous planning and education.
~
Saturday, October 14th, 10:30AM-2PM, lunch provided, Clark Hall 309.  A decolonizing Cleveland charrette.  
Indigenous movements such as the Dakota Access Pipeline often call for "decolonization" as a goal of social justice advocacy. What does decolonization mean? What are the different forms decolonization could take locally? The greater Cleveland area may assume its history starts with the formation of the U.S. and European colonization of North America. But the area is also home to a much longer history of diverse Indigenous peoples. In fact, this area has been known by many names. Moreover, more recently, Indigenous persons and communities make their home in the Cleveland area, bringing both traditions from this region and from many other regions in North America, and also beyond. In the last 200 years, additional groups, including African-Americans, have created homes, communities and cultures in the area. But the current infrastructure, maps, buildings, artwork, and other markers of the physical landscape in the Cleveland area do not appear to include or honor these connections to Indigenous peoples and other groups. In fact, in some respect, the physical landscape and urban/suburban ecology reflect U.S. desires to take the land from other groups and erase their histories and contemporary lives. What would it mean, then, to change this situation? Indigenous movements in Ontario, for example, have sought to create physical changes in the landscape and urban/suburban ecology to reflect Indigenous histories, languages and concepts of sustainability. Is the same possible for Cleveland? This event, open to the Cleveland community and CWRU, will be an open discussion of whether decolonization has a place in the Cleveland area, what decolonization might look like, and how it might be achieved.
This event is co-sponsored by the Social Justice Institute. At this participatory event, Kyle, members of the Cleveland indigenous community, and representatives of the Social Justice Institute will lead us in an envisioning process to imagine what it would be to decolonize Cleveland. This process is meant as an introduction and as something incomplete — a kind of proposition, even a preposition.  If you are interested, please RVSP to Renee Holland-Golphin at: renee.holland@case.edu or Lisa Kollins for SJI at lbk24@case.edu . 
~
History of the lecture series
As part of its commitment to develop the ethos of Case Western Reserve University and its relationship to its larger community, the Beamer-Schneider Professorship will present from time to time an event by public intellectuals, ethicists, or thinkers of politics on a matter concerning the intersection of ethics and civics. The idea is to advance our thinking in these domains and to invite us to deal with a difficult area of our lives philosophically. There is at least one lecture biennially, but there may also be occasional lectures in addition.
The inaugural lecture was given in April of 2011 by Simon Critchley of the New School University in New York City. His lecture was called "The Powerless Power of the Call of Conscience" and ranged between anarchic politics, social conscience, and the capacity of schools to problematize authority. His workshop, given the day before, was on Apollinaire's great poem "Zone" and examined the intersection of the personal and the political in Apollinaire's apparent autobiography of a despondent city-dweller of Paris in the first decades of the 20th century. Professor Critchley also worked with the SAGES class vocation & Life which had read his 2006 book Infinitely Demanding.
In 2012, an occasional Beamer-Schneider Lecture was given by Alex Shakar who spoke about irony that defeats nihilism and his novel Luminarium.  He also met with the seminars, The Literary Mind: A Challenge to Philosophy and Poetry as Philosophy with Professor Sarah Gridley.
Susan Neiman, director of the Einstein Forum in Berlin, gave the second biennial Beamer-Schneider Lecture in Ethics and Civics in April, 2013. Her lecture, "Learning from the Germans: Tarantino, Spielberg, and American Crimes," examined how 60 years of German attempts to deal with its Nazi past produced a template for confronting national evils. In American culture, such confrontations are rare. Neiman reflected on how Americans can begin to think about forging an identity in the face of our own torturous past. Her workshop the following day was on her novel, Time Heals, tracing the lives of nine people – including writers and barkeepers, bureaucrats and punks, Germans and Jews – as they were affected by the consequences of World War II in postwar Berlin. Neiman also participated in an upper level ethics seminar on Kant and the banality of evil which had read her Evil in Modern Thought.
In late 2013, Lynne Huffer gave another occasional Beamer-Schneider Lecture on her book Are the Lips a Grave? –simultaneously a lecture in queer theory and in feminist theory joined by an autobiographical story.  She met with the LGBT Center and consulted with the Flora Stone Mather Center for Women.
In the Fall of 2014, Steven Vogel gave an occasional Beamer-Schneider Lecture on his bookThinking like a Mall: Environmental Philosophy after the End of Nature.  He argued that there is no such thing as nature apart from humans and that, paradoxically, everything is wild, even the things we make.